Sarah Joan Tuccelli-Gilbert Memorial Fellowship in Voice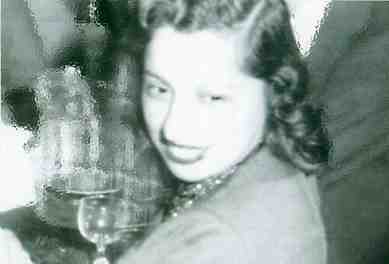 Sarah Joan Tuccelli-Gilbert, five feet tall, with comely form and face, was friendly, vivacious, soft spoken but strong, and very direct in relationships.
When a little girl, after hearing Lucretia Bori, Rosa Ponselle, Lily Pons, Grace Moore and others in broadcasts direct from the Metropolitan Opera House, Sarah, alone in her bedroom, would, reprise those immortal arias.
Earning her way through college, Sarah received a B.A. and Master's degree at the University of Buffalo, New York. Simultaneously, speaking fluent Italian, she learned the libretti and how to sing operatic roles by herself years before she studied with Anton Doblin, a famous conductor in Buffalo. Named Soloist of the University for three seasons, Sarah was presented in concert at Kleinhans Music Hall. Later, impressed by her lyrica spinto voice, world renowned Enrico Rosati in New York City accepted her for study.
Then, in the summer of 1950 Sarah was invited to study in Milan with Gina Cigna, retired internationally famous La Scala soprano and Dr. Carlo Piccinato, director of stage at La Scala and Rome Opera Houses. Both artists were coaching Sarah for her debut at La Scala within two years as Madama Butterfly. Her voice and size fit the role perfectly. But to remain in Italy required money which Sarah did not have. A flurry of attempts by the two virtuosos to help, proved to no avail. Sarah returned to the States, abandoned an operatic career forever, and never once expressed regret even privately to her husband whom she married in 1955. The couple took leave without pay for two years to earn their doctorates at Indiana University in 1961.
Dr. Sarah Gilbert devoted her life to her husband while her greatest professional achievement was counseling young women to aspire to careers and break through the glass ceilings in their own lives. She worked to obtain scholarships so they might fulfill dreams they never dared to dream. Not one ever knew of her singing ability. All her life Sarah received cards and letters each year from women she had steered into journalism, teaching, music, law, and other careers.
Everyone who knew Sarah found her enchanting, and felt when she departed in 2001, indeed a bright light had gone out. Dr. M.A. Gilbert honors the memory of his wife, Sarah, by helping each young lady who receives this award, to follow her dreams.
The Jacobs School of Music is honored to present the Sarah Tuccelli-Gilbert Memorial Fellowship in Voice to a graduate vocal performance student who is a spinto or lyric soprano.