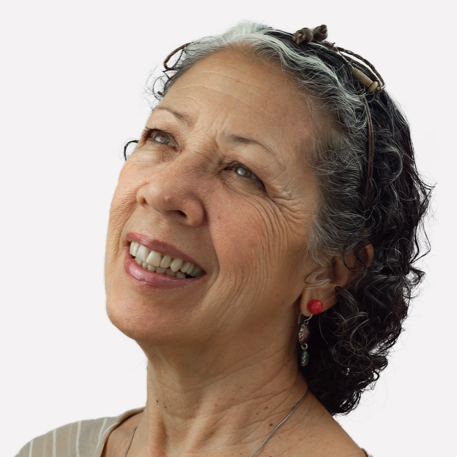 Email:

glucenad@iu.edu
Department:

Ballet
Glenda Lucena De Gallardo is lecturer in music in ballet and director of the Pre-College Ballet Program at the Indiana University Jacobs School of Music.
Born in Venezuela, Lucena De Gallardo began her studies at the Valencia State Ballet School and furthered her training as a scholarship student at the American Ballet Theatre School in New York City. Her teachers included Nina Nikanorova, Erik Volodin, Inna Zubkovskaya, Asav Messerer, Sofia Golovkina, Leon Danilian, Alexander Minz, Alexandra Danilova, Valentina Pereslayevec, and Jose Parés, among others.
Lucena De Gallardo returned to Valencia to start her professional career and was invited to dance as a soloist with the Ballet Metropolitano de Caracas. She also performed with the Ballet Nacional Teresa Carreño then worked for two years with the Ballet Nacional de Venezuela. There, she performed solo and principal roles and later served as both assistant to the artistic director and ballet mistress of the company.
Following that, she worked with Ballet Fundacion Arte Nuevo in Barquisimeto, Venezuela, where, for three years, she not only was a principal dancer and ballet mistress, but also the artistic director. She went on to serve as the academic director for the Choreographic Center for the Arts and the Arts Foundation in Barquisimeto.
Lucena De Gallardo's extensive repertoire includes such ballets as Don Quixote, Le Corsaire, Giselle, Coppélia, The Nutcracker, The Firebird, Romeo and Juliet, Les Sylphides, Blue Bird, Diana and Acteon, La Fille mal Gardée, Flames of Paris, and contemporary works by Serviliano Gallardo, among others. During her professional career, she participated in many international ballet festivals and ballet pedagogy seminars in such places as Varna, Bulgaria; Moscow, Russia; Jackson, Mississippi; and Venezuela, cultivating an even broader palette in different ballet lineages and teaching methods.
She was invited in 1994 to join the artistic staff of Miami City Ballet, one of the top-ranked ballet companies in the United States. She initially taught for both the Miami City Ballet Company and its school. After three years, she was promoted to ballet mistress for the company. She continued to teach classes but also rehearsed and coached the company, which included many of George Balanchine's works in its repertoire.
While at Miami City Ballet, Lucena De Gallardo also served as children's ballet mistress for the company's production of Balanchine's The Nutcracker, in which she was responsible for auditioning, teaching, and coaching four different casts of children. There were 100 students in each cast, with five different productions in five different southern Florida counties. She continued her work with the Miami City Ballet School alongside her work with the company and was deeply involved in its annual student workshop.
In 2001, she joined Gulfshore Ballet and shared artistic responsibilities with company founder Melinda Roy, who is a former principal dancer with New York City Ballet. Over the next several years, Lucena De Gallardo had many guest engagements as a professional teacher around the United States and abroad, most notably, being invited as a guest teacher at The Royal Ballet School in London.
During summers, Lucena De Gallardo is on faculty at the Chautauqua Institution, where she serves as ballet mistress for the Dance Program and teaches, rehearses, and coaches many young, talented ballet students. She also teaches for the resident ballet company at the Chautauqua Institution, North Carolina Dance Theatre, a company directed by former IU ballet faculty Jean-Pierre Bonnefoux and Patricia McBride.
The Jacobs School of Music has invited Lucena De Gallardo as a guest faculty member numerous times since 2004. That first fall, she taught classes and served as ballet mistress for IU Ballet Theater's (IUBT) performance of George Balanchine's Sonatine. In fall 2005, IUBT performed her original choreography, Winds from the South, with music by Ernesto Lecuona, and for the same performance, she also staged Victor Gsovsky's Grand Pas Classique.
The following year at IU's Fall Ballet, she staged Marius Petipa's Paquita. In the spring of 2012, she worked with ballet chair Michael Vernon to stage IUBT's new full-length production of Tchaikovsky's The Sleeping Beauty, and in fall 2013, Violette Verdy invited her to stage and serve as ballet mistress for Verdy's Variations for Eight. She also staged part of Petipa's La Bayadère for IUBT.
Today, many of Lucena De Gallardo's students are working as professional dancers, some of them as instructors in various distinguished U.S. ballet companies.