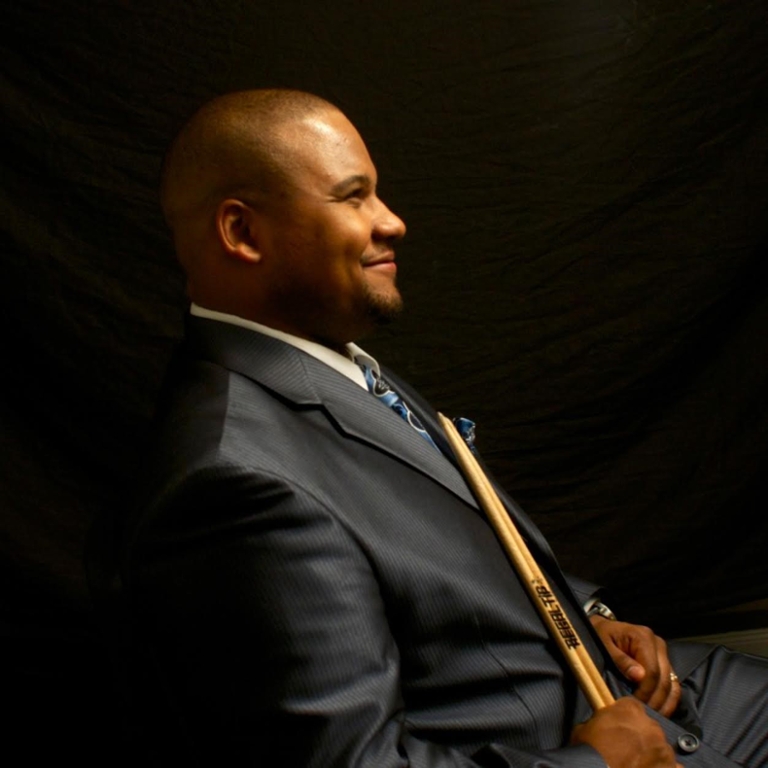 View full resolution
Email:

skdobbin@iu.edu

Website:
Department:

Jazz Studies, Percussion
East Studio Building, JS031

Drummer Sean Dobbins is associate professor of music in jazz studies at the Indiana University Jacobs School of Music.
Dobbins got his start as a sought-after Detroit-area jazz sideman at a young age, when he would regularly play with Blue Note artist Louis Smith. Dobbin's sound can best be described as hard-driving, solid rhythm with refreshing melodic sensibility. Some of his influences include Art Blakey, Jeff Hamilton, Sonny Payne, Ed Thigpen, and Detroit-area greats Gerald Cleaver and Elvin Jones.
Dobbins has received numerous awards and accolades throughout his career, including a Woody Herman Jazz Award, for outstanding musicianship, and a Louis Armstrong Scholarship.
He has performed with many great musicians, including Mose Allison, David Baker, Johnny Basset, Benny Golson, Marion Hayden, Randy Johnston, Frank Morgan, and Lonnie Smith.
Most recently serving as director of jazz studies at Oakland University and jazz program director at Community Music School–Detroit, Dobbins also served on the faculty at the University of Michigan and Wayne State University.