1910: Charles Diven Campbell appointed founding head of IU Department of Music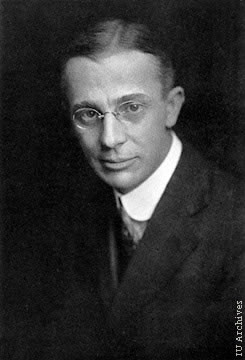 Charles Campbell, an Anderson, Indiana, native, earned a doctorate in philology from the University of Strassburg in 1905, spent a year at Harvard upon his return, and, in 1906, was appointed instructor of German at Indiana University. Campbell was promoted to assistant professor in 1908, but his true passion was music.
In 1907, he arranged for a recital of the Schellschmidt Quartet of Indianapolis, the proceeds of which established a music fund "to lead ultimately to the equipment of a school of music in the university." In 1909, he offered a series of non-credit lectures on the history of music. He conducted The Mikado at Bloomington's Harris Grand Theater in 1909 and the operetta Robin Hood in 1910.
Early course offerings included Orchestra, Chorus, and the History and Development of Music, and early enrollment jumped from 214 the first year of operation to 281 the second year.
1918
Mitchell Hall remodeled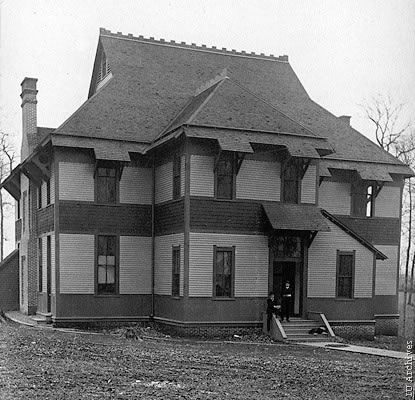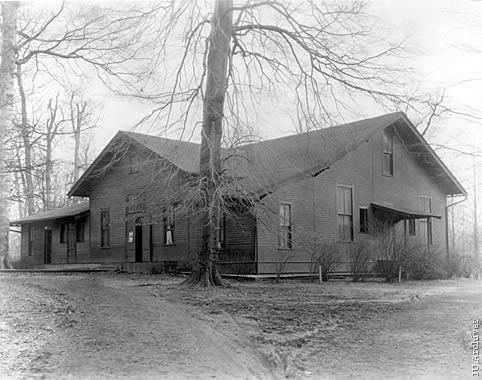 1919
Charles Campbell dies March 29
William D. Howe named interim head of Department of Music
1919: Barzille Winfred Merrill appointed professor of music and head of Department of Music August 1
Barzille Merrill was a professional violinist, conductor, and composer. When he accepted the position as head of the IU Department of Music in 1919, he also accepted the challenge of creating a sophisticated music school in rural Indiana.
He came into it with a vision: he viewed the school not only as a "solace for the soul" and place of learning, but as a business that required advertising. After some extremely successful ad campaigns, overcrowding became a problem. Merrill campaigned for a new music building, which was dedicated in 1937 and renamed Merrill Hall in 1989.
1921
Department of Music becomes School of Music, and Merrill becomes first dean. IU Trustees approve the school on March 21, and the first music students matriculate on August 1.
Annex to Mitchell Hall constructed
1922
First degree programs in music established
1923
Gertrude V. Schaupp becomes first graduate in music
Merrill established the Music Series, which, over the years, brought Russian composer Sergei Rachmaninoff (1873-1943), violinist Fritz Kreisler (1875-1962), and soprano Rosa Ponselle (1897-1981) to campus.
1929
Outreach program for high school students launched
European summer school established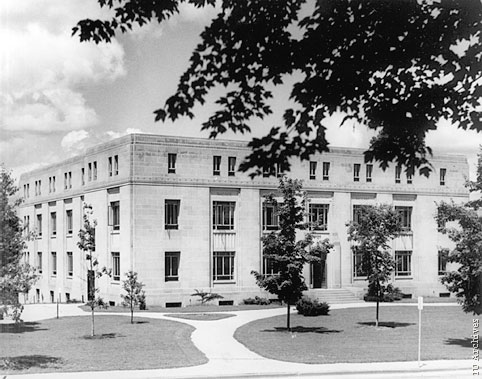 1937
Music Building (now Merrill Hall) dedicated
Though Dean Merrill oversaw the remodeling of the school's resident music building, Mitchell Hall, enough problems remained (noise carried from performance rooms to classrooms, the building was too hot in the summer, etc.) that a new building became a necessity. Merrill secured a grant and convinced the university to help with the remainder of the cost.
The new Music Building (which comprised three levels and a full basement) was constructed using local limestone, decorated with the names of great composers, and incorporated elaborate soundproofing. The top floor was partitioned into 48 practice rooms. Other floors contained studios, classrooms, a large rehearsal room, the Music Library, a "radio and recording room," a music museum, and Recital Hall, where the first concert was given on January 15, 1937.
1938
Barzille Merrill retires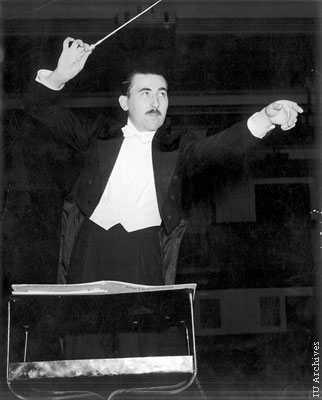 Robert L. Sanders appointed dean
At 32 years old, Robert Sanders remains the school's youngest-ever dean. The charismatic organist, conductor, and composer had no administrative experience prior to his appointment at IU, but his proven performance abilities and people skills gave him an edge over the other candidates.

First on his agenda after becoming dean was expanding the faculty, next was a review and appraisal of the school's condition and position. Through his efforts, the school gained membership in the National Association of Schools of Music the same year and built the Hall of Music (now the Indiana University Auditorium).
1941: Indiana University Auditorium dedicated
With the opening of the IU Auditorium, IU made a statement that arts and culture were important; the collective self-esteem of the university, students, and surrounding community was elevated by its presence on campus. That year, the auditorium series offered 15 events, including appearances by the Ballet Russe de Monte Carlo and the San Carlo Opera Company.
1942
School stages first full opera: Cavalleria Rusticana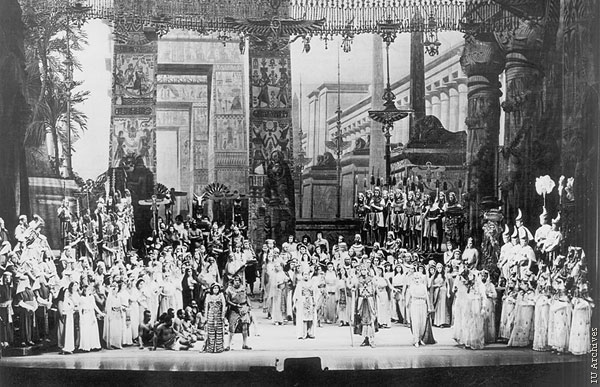 Metropolitan Opera Company visits IU for the first time, performs Aida
Once the auditorium was completed, comptroller Ward Biddle began campaigning for the Met to perform at IU during its spring tour. Biddle and Lee Norvelle, head of speech and drama in the English Department, arranged for the Met to perform Aida.
The April 13 performance drew spectators from as far away as Chicago, St. Louis, Cincinnati, and Louisville. After the performance, Edward Johnson, general manager of the Met, said, "The Metropolitan likes Indiana University—and Bloomington. So, we are not saying 'goodbye,' but only aurevoir . . . When we again leave New York, Indiana University need only beckon."

1946
Met returns in April—and again for the next 15 years, presenting two operas each visit
1947
Robert Sanders resigns as dean June 30 (resigns from school in August 1948)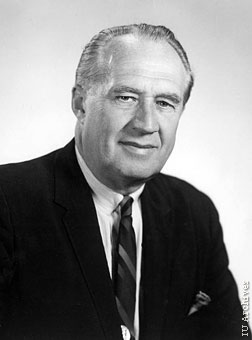 Wilfred C. Bain appointed dean July 1
Wilfred Bain came to IU with impressive credentials; as head of the music department at North Texas, he had expanded faculty, increased enrollment, and added three choirs, a symphony orchestra, concert band, string sinfonietta, and harp ensemble. When he arrived at IU, Bain dove in with the same energy and drive he had exhibited at North Texas and Houghton (where he was also head of the music department).

From the start, the charismatic leader had a clear vision—and the power to make others see it and believe it. One of his goals was to ensure that music students received a comprehensive, well-rounded education that included a broad base of knowledge of traditional liberal studies (arts, sciences, and humanities) and trained students to think critically. He also shifted focus to orchestral performance and production of opera.

Number of music majors reaches 296

Madrigal Dinners established

1948
Spring Festival inaugurates IU Auditorium organ and includes first fully staged opera of the Bain era, The Tales of Hoffman, with Hans Busch as stage director

School supplies chorus for Chicago performances of Verdi's Requiem

Berkshire Quartet becomes resident quartet

East Hall opened

1949
First performance of Wagner's Parsifal (repeated annually through 1969)

1950
New Republic review of Parsifal brings production to national attention

Singing Hoosiers formed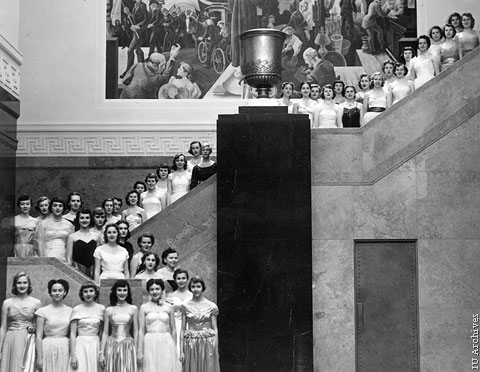 1952
Belles of Indiana formed

Number of music majors reaches 483
1955: Beaux Arts Trio formed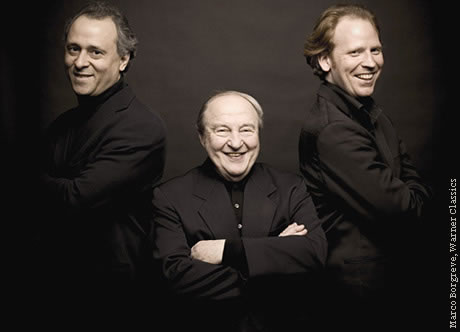 The Beaux Arts Trio, founded by pianist and faculty member Menahem Pressler, violinist Daniel Guilet, and cellist Bernard Greenhouse, debuted at the prestigious 1955 Berkshire Music Festival, today known as the Tanglewood Festival.

The trio evolved since its early roots: Guilet was replaced by Isidore Cohen in 1969, who, in turn, was replaced by Ida Kavafian in 1992. Greenhouse was replaced by Peter Wiley in 1987. The last iteration of the trio (it disbanded in June 2008) consisted of Pressler, violinist Daniel Hope, and cellist Antonio Meneses.

The group of highly acclaimed musicians—seen as one of chamber music's most powerful collaborations—played a major and ongoing role in programs of significant cultural and educational centers throughout North America, with annual concert series at New York's Metropolitan Museum of Art, Celebrity Series of Boston, and Library of Congress.
1972: Musical Arts Center dedicated
After East Hall burned down in 1968 (much to the delight of Dean Bain, who had been campaigning for a new performance space), the Musical Arts Center (MAC) was completed in 1972 at a cost of $11.2 million. Key gifts came from Mr. and Mrs. Krannert and Elsie Sweeney; Hoagy Carmichael underwrote the building's foyer, which bears his name; and Herman B Wells and the Bains each donated $25,000 or more.

The first performance in the space (known among students as "Fort Bain" or "Salle de Bain") was a January 29, 1972, staging of Don Giovanni, but the building wasn't dedicated until April, providing time for Bain to contact music critics from across the country. A Dedication Week Festival (April 15-21) included the opera Hercules, two performances by the Philharmonic Orchestra, two carillon recitals, and two pieces by faculty members.

After the performances, John Ardoin of The Dallas Morning News wrote "a small town tucked away in a corner of Indiana now boasts one of the major performing arts facilities to be found in the United States."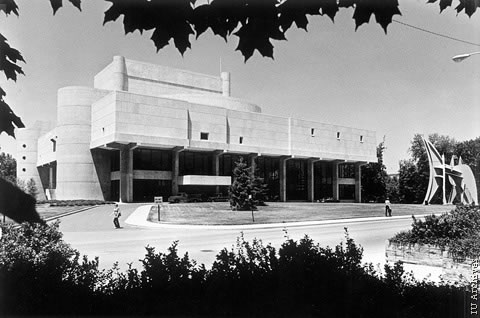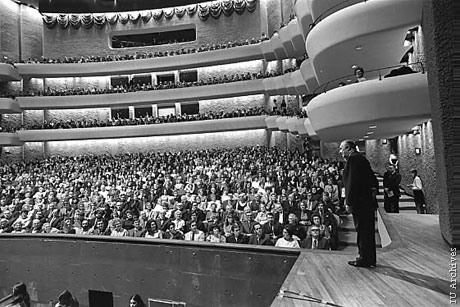 1973
Wilfred Bain resigns as dean July 30 (retires from school in 1978)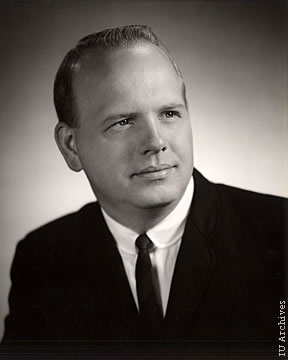 Charles H. Webb appointed dean July 1
In 1964, Charles Webb, an accomplished pianist, organist, and choral director, was appointed assistant dean. Prior to that appointment, he was assistant to the dean of music at Southern Methodist University and had spent two years in the Air Force as a personnel services officer.

When Webb took control of the School of Music in 1973, he made changes in Bain's opera policies. First, Webb changed Bain's policy of casting faculty members in key opera roles in favor of casting only student performers. Next was a move away from staging all of the operas in English.

Through his stature as a performer, Webb won the respect of the performance faculty, from whom he frequently sought opinions. He was also known as a great listener; Webb understood the need for faculty to express themselves and be excited about their jobs and personal performance opportunities. In addition, he sought to turn the School of Music into an internationally known program.

1974
Andrew Porter first visits the school to review Busoni's Doktor Faust. In 1980, he declares IU Opera Theater "just about the most serious and consistently satisfying of all American opera companies" in The New Yorker.

1975
Change survey ranks School of Music first in the nation

Opera Theater stages first non-English production, Rigoletto, and presents The World on the Moon at Kennedy Center's Haydnfest

1978
School of Music Council created

1979
Chronicle of Higher Education survey ranks the school's faculty the nation's best

Music Practice Building opened
1980
Early Music (now Historical Performance) Institute established
In 1979, Dean Webb recruited Thomas Binkley—a major figure in early music, who was teaching at Stanford at the time—as professor of music. A lutenist, Binkley had studied in Munich, where he founded the Studio der fruhen Musik, a quartet that made many successful recordings and had several world tours over the next 18 years. Within a year of his arrival at IU, Binkley became founding director of the Early Music Institute.

1981
School's New York City performance series inaugurated with five events, including full-scale opera production in the Metropolitan Opera House
In November 1978, Dean Webb began working toward the establishment of a performance series in New York, at the suggestion of several people at a meeting of the National Endowment for the Arts. The IU Foundation offered guidance on fundraising and agreed to underwrite expenses not covered by ticket sales and donations.
The elements finally came together in 1981, and the school kicked off the performance series with Bohuslav Martinů's The GreekPassion at the Metropolitan Opera House, an orchestral concert at Avery Fisher Hall, chamber music at Carnegie Recital Hall, and concerts by the Chamber Choir and New Music Ensemble at the Abraham Goodman House.
The performances were met with acclaim from New York reviewers. "Several times during the three (events) . . . I had to remind myself that these were student forces, not professional groups," wrote Nicholas Kenyon of The New Yorker. "Whatever could be done for The Greek Passion, the Opera Theater did with assured professional skill and respect for the material . . . The orchestra played impressively . . . The large cast performed with ease and security," wrote Peter G. Davis in The New York Times.
1982: Leonard Bernstein spends six weeks at the school to work on his final opera, A Quiet Place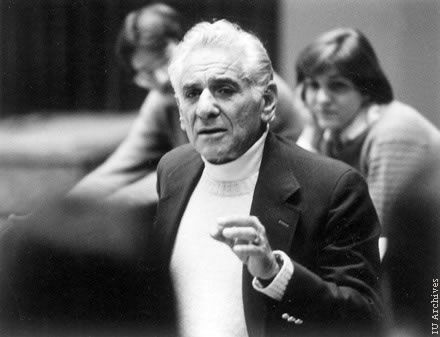 "I am working well here; we have accomplished a lot. It's extraordinary to have so many talented people in one place. I'm honored that such beautifully prepared students have taken time from their studies . . . to prepare my opera," Bernstein said. Privately, he told Dean Webb, "I hope you know what you have in your school."
1983
Music from Indiana achieves national syndication on American Public Radio
In 1980, the School of Music launched a weekly radio chamber music series produced by WFIU. In its first year, the series featured faculty and student performers and was broadcast on six Indiana stations. By 1982 (and through 1984), Music from Indiana had achieved national syndication on American Public Radio, and in 1983, the number of stations carrying the program had jumped to 54.
1988
Two school orchestras in residence at summer music festivals in France, while another orchestra presents Leonard Bernstein's Mass at Tanglewood as part of Boston Symphony's celebration of his seventieth birthday

1989
Philharmonic Orchestra participates in opening festivities of the Bastille Opera House

Guitar Department founded by Ernesto Bitetti

1990
Opera Theater presents John Eaton's The Cry of Clytaemnestra at Moscow State Conservatory

1992
School revives Bernstein's 1600 Pennsylvania Avenue at the Kennedy Center

1994
U.S. News & World Report survey ranks school's Master of Music program first in nation (alongside Eastman and Juilliard)

1995
Bess Meshulam Simon Music Library and Recital Center open
Indiana entrepreneur Melvin Simon, owner of Simon Property Group and the Indiana Pacers, and his wife, Bren, give $2.1 million dollars in honor of his first wife, Bess, who died of cancer in 1977.
1996
The William and Gayle Cook Music Library opens in the Simon Music Center in January, a state-of-the-art facility designed to combine new technologies with access to traditional materials in support of all levels of music research and study.
IU Variations Digital Music Library system established in partnership with IBM in April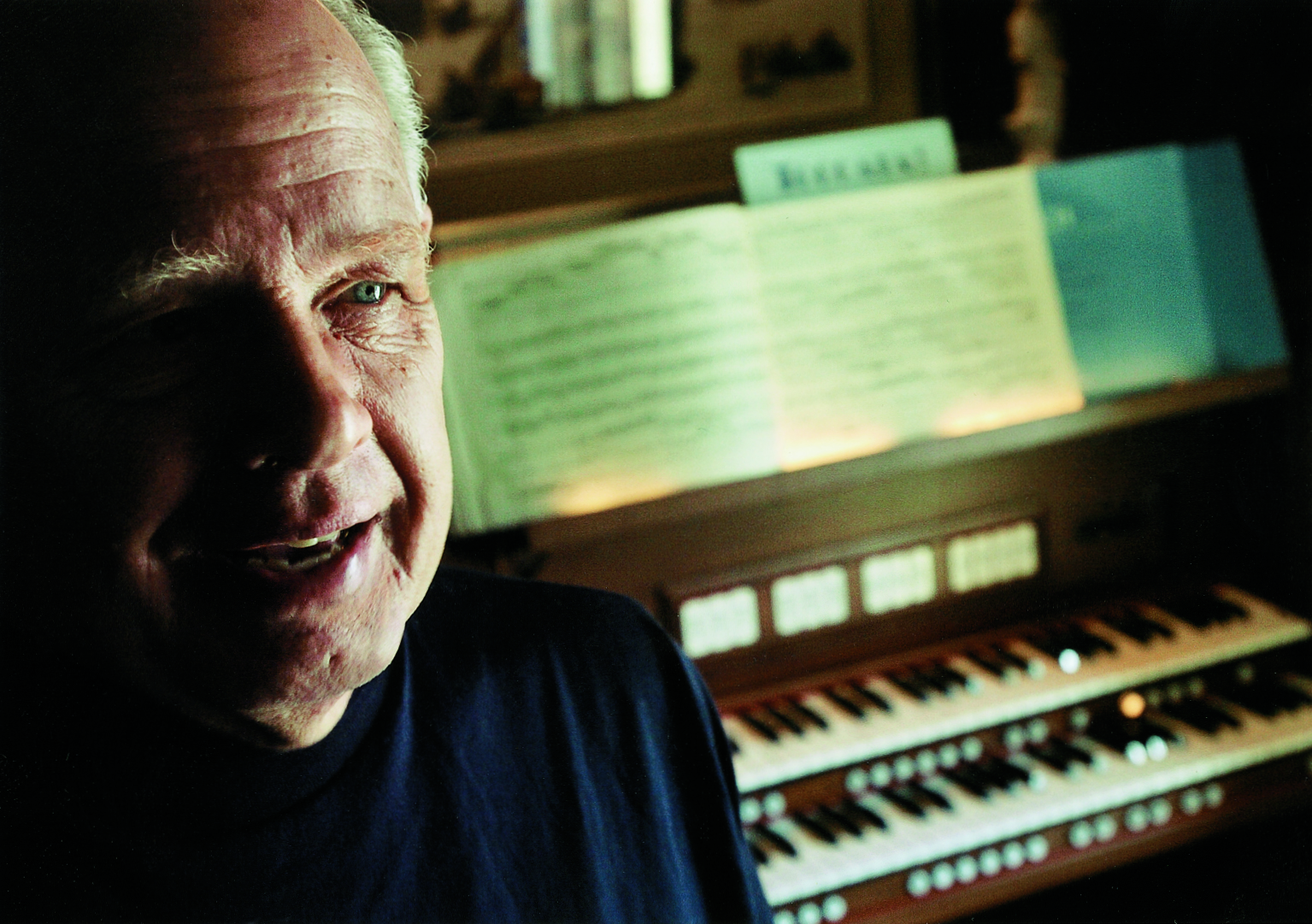 1997
Charles Webb retires June 30
"As we look back on 100 years of a strong commitment to the highest possible level of learning, for all who entrust their educational advancement to the IU Jacobs School of Music, let us now look forward to a second century of our pledge of hard work, high goals, and inspiration for all who study and learn in this great educational institution. My prayers and dreams are with you as you commit yourselves to this worthy objective. Good luck and God Speed, thank you!"
Henry Upper named interim dean
David G. Woods appointed dean September 15
1999
David Woods resigns December 3
Eugene O'Brien serves as acting interim dean
Gwyn Richards appointed interim dean December 20
2001: Gwyn Richards appointed dean July 1
Gwyn Richards came to IU having already gained experience at four major universities. He was director of choral music at Montana State University 1974-76; director of choral music at McGill University 1979-80; assistant dean at Rice University's School of Music 1980-86; and assistant dean at the University of Southern California 1986-92.

He became interim dean at Indiana University's School of Music after serving as IU's associate dean of admissions and financial aid, and director of admissions. Soon after his appointment, he began to develop an infrastructure focusing on development, admissions, and financial aid.
2000
The Indiana University School of Music: A History by George M. Logan published by IU Press

2003
Steinway company says IU Bloomington has the single largest gathering of Steinway pianos in the world

2005
Opera commissioning project celebrating Jacobs' one-hundredth anniversary initiated
Variations 2 provides digital music library enhancements, allowing outside access to music library system
In a November 17 ceremony at the Musical Arts Center, IU President Adam W. Herbert announces that it will soon be named the Indiana University Jacobs School of Music in recognition of a $40.6 million gift received in honor of Barbara B. and David H. Jacobs of Cleveland.

2006
School of Music officially takes on its new identity as the Indiana University Jacobs School of Music with a naming concert February 24 in Auer Hall

2007
Gift of $44 million from Lilly Endowment announced in December, to build and equip East Studio Building, which will provide technologically and acoustically superior teaching and practice facilities

2008
Beaux Arts Trio disbands
On June 28, after 53 years of setting the standard for piano trios, the Beaux Arts Trio performed in Bloomington's Musical Arts Center as part of its internationally celebrated farewell tour. The trio's final American concert was in August at Tanglewood, and its final performance was in Switzerland in September.
Fairview first-grade violin project begins
Verdi's La Traviata opens Opera Theater's sixtieth-anniversary season in September, becoming its 400th overall production

Ballet Theater presents its fiftieth annual production of The Nutcracker

2009
Leonard Bernstein studio gift received in March
The first of the nearly 4,000 pipes of the Maidee H. and Jackson A. Seward Organ, built by C. B. Fisk, Inc., carried into Auer Hall June 1

2010
One-hundredth anniversary of Department of Music
Maidee H. and Jackson A. Seward Organ: C. B. Fisk, Op. 135 dedicated in Auer Hall in April
Opera for All Seasons, an illustrated history of the first 60 years of Opera Theater, published
Violette Verdy and Kathy Ziliak Anderson Chair in Ballet established
Attica String Project established
Indiana International Guitar Festival and Competition founded
2012
Pacifica Quartet appointed quartet-in-residence
2013
Webb-Ehrlich Great Organ of Alumni Hall: C. B. Fisk, Opus, 91 inaugural recital in September
East Studio Building dedicated in October
2014
Office of Entrepreneurship and Career Development established July 1
2015
Jacobs students tour Seoul, South Korea, in March
Anniversary Plaza and "Cindy's Song" Sculpture dedicated in April
Jacobs School embarks on $110 million campaign
2016
Wennerstrom-Phillips Music Library Directorship Endowment established
Musical Arts Center addition completed
Collaborative Piano program created
2017
Conrad Prebys Amphitheater dedicated in June
Georgina Joshi Recording Studio and Louise E. Addicott-Joshi Plaza dedicated in fall
Robotically controlled cameras installed in Musical Arts Center and Auer Hall
Jacobs' Bernstein Collection featured in "LB at 100" Grammy Museum tour
2018
Seventieth anniversary of IU JSOM Opera and Ballet Theater
Ray E. Cramer Marching Hundred Hall dedicated in October
2019
Metz Carillon upgraded and moved to IU Cox Arboretum
Richard Wagner's Parsifal revived in November as part of IU's bicentennial
2020
IU begins COVID-19 pandemic response in March
Gwyn Richards resigns as dean June 30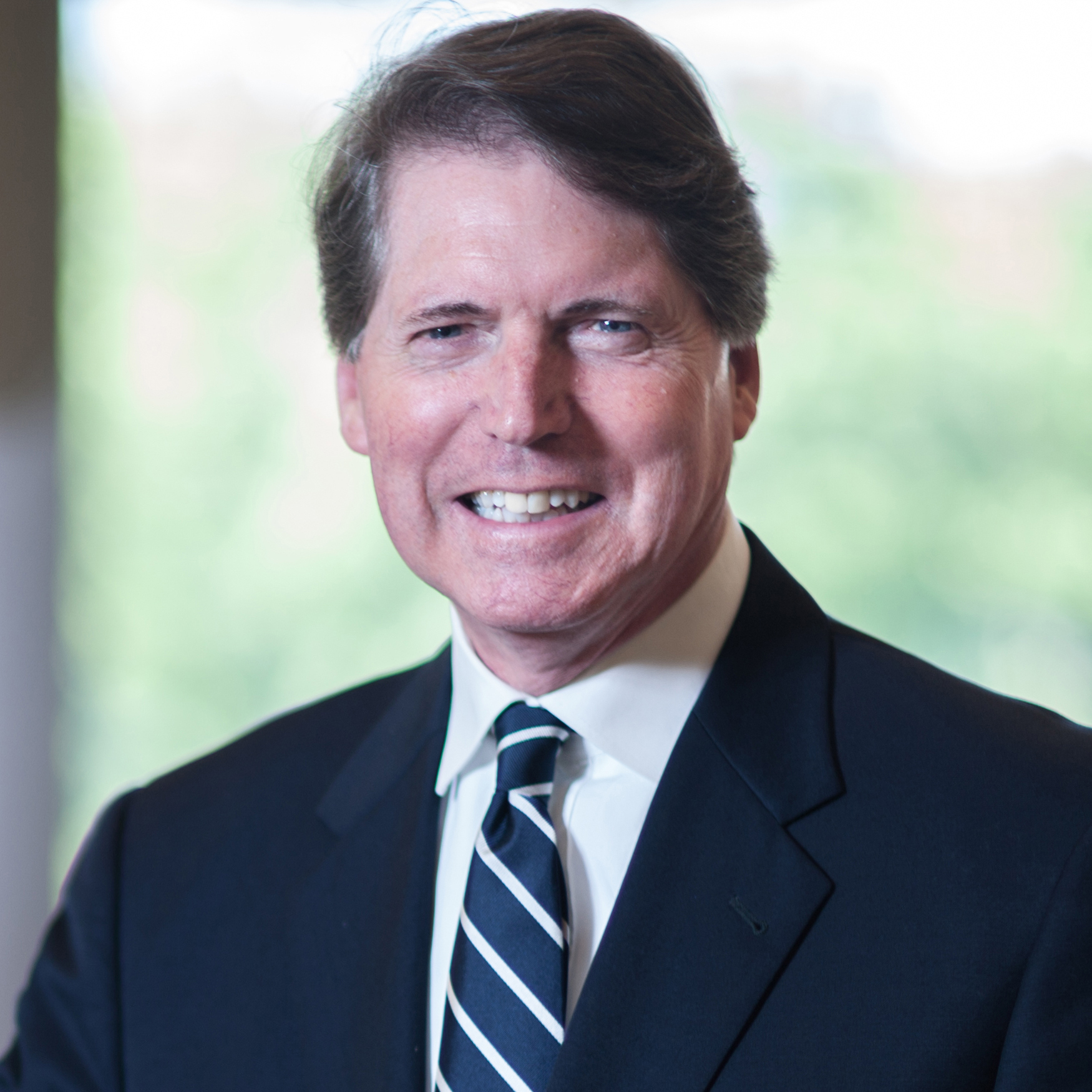 "When America first began to educate the collegiate musician, it borrowed from Europe the conservatory model which focused exclusively on performance. By the early 1900's, the universities of the Midwest struck a new path by combining pedagogy, scholarship, with performance. The mixture of the three became a pillar of IU Jacobs, which in conjunction with its faculty, students, and university setting, combined to make it the preeminent institution of its type, and set it on a course to have the cultural and educational impact that we celebrate on this, its hundredth year."
Jeremy Allen appointed interim dean July 1
$110 million campaign completed
Inaugural David N. Baker Professorship awarded in November
Musical Arts Center auditorium and accessibility renovations completed in December
2021: One-hundredth anniversary of Department of Music becoming School of Music
IU Trustees approved the school on March 21, 1921, and the first music students matriculated on August 1, 1921.