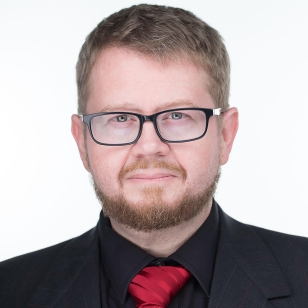 View full resolution
Phone:

(812) 855-2020

Email:

chanbrid@iu.edu
Department:

Audio Engineering and Sound Production
Musical Arts Center, MC426A

Biography
Chandler Bridges is assistant professor of music in audio engineering and sound production at the Indiana University Jacobs School of Music.
A professional musician with an extensive background in sound production, MIDI, and audio engineering, Bridges is also an AVID Certified Expert Pro Tools Instructor, co-owner and developer of Gauge Microphones, and a voting member of The Recording Academy.
Bridges' work has earned two Grammy wins and many RIAA-certified platinum credits that include engineering or mixing for Aaliyah, Hilary Duff, Julio Iglesias, Jennifer Lopez, Mary Mary, Johnny Mathis, Bette Midler, P-Diddy, LeAnn Rimes, and Ruben Studdard.
His primary research interests lie in the psychoacoustic dimensions of musical perception (e.g., hearing, differentiation, and verbalization). He has presented papers at regional, national, and international research conferences and is currently writing an aural skills textbook that focuses on critical listening and technical ear training.
Bridges is a graduate of the Conservatory of Recording Arts & Sciences and earned a B.A. and an M.A. in Commercial Music, as well as a Ph.D. in Music Education, from Florida State University.