FOR IMMEDIATE RELEASE
May 24, 2019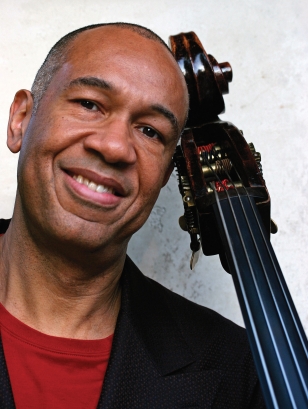 BLOOMINGTON, Ind. – The Indiana University Jacobs School of Music is pleased to host the 2019 International Society of Bassists Convention from June 3 through June 8. IU is the only university to have hosted the convention twice; the first was in 1995.

More than 1,300 bassists, collaborative musicians, luthiers, vendors, family members and guests from approximately 30 countries are expected throughout the week of concerts, lectures, master classes, competitions and more.

"It is an honor for the IU Jacobs School to host the 2019 International Society of Bassists Convention," said Gwyn Richards, David Henry Jacobs Bicentennial Dean. "Our faculty, staff and facilities are ready to welcome nearly 1,400 attendees, who will generate non-stop activities celebrating the double bass over a six-day period. What an opportunity for our school, students, campus and community to experience these great artist-teachers in our own backyard."

Jacobs School of Music-affiliated presenters include professors Kurt Muroki and Jeffrey Turner, professor emeritus Lawrence Hurst and alumni John Clayton and DaXun Zhang. Free public performances include Ron Carter, John Patitucci and Lynn Seaton, among others. Seating is limited, and passes must be obtained at the convention registration table in the Musical Arts Center lobby.

Previous chair of the Jacobs String Department, Hurst has maintained a strong association with the society since its beginning, in 1967, including as chair of the 1995 convention, past president and board member, among other services.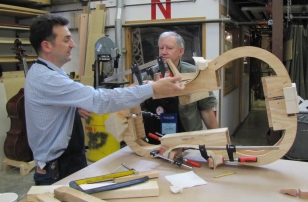 The biennial gathering of the world's premier double-bass organization will also include the third Build-a-Bass-in-a-Week Project, featuring more than 30 luthiers from around the globe building the instrument from start to varnish, to be raffled off on June 7.

The project, initiated in 2015, is a chance for international craftspeople from diverse backgrounds and skill levels to work together on the challenging task of completing a handmade bass in one week. Master luthier Paul Hart has led the team from its inception.

"The community of luthiers is a small, tight-knit group that carries the torch for this ancient craft," said Alejandro Zapata, 2017 participant. "Seeing the older generation passing its knowledge to the next one was truly inspiring for me. The professional relationships and camaraderie that form through events such as the Build-a-Bass Project are priceless."

Tours of the build are free and open to the public. Contact Dustin Williams at dustin@WilliamsFineViolins.com for more information.

The International Society of Bassists is a proud grant recipient from the Indiana University Office of the Bicentennial and will celebrate 200 years of IU throughout the week.

As one of the world's premier music schools, the Indiana University Jacobs School of Music has the most comprehensive music program in the United States—offering more than 1,100 performances annually—and the largest resident faculty of any music education institution.

Approximately 1,500 students from all 50 states and more than 55 countries study in a conservatory atmosphere—amidst the academic resources of a major research university—with 180 full-time faculty members who are among the finest performers, scholars, composers and educators today.


MEDIA CONTACT
Linda Cajigas
Assistant Director of Communications
IU Jacobs School of Music
812-856-3882 | lcajigas@indiana.edu