FOR IMMEDIATE RELEASE
April 29, 2016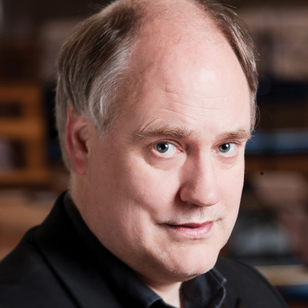 BLOOMINGTON, Ind. -- An international group of scholar-performers from nine countries will convene at the Indiana University Jacobs School of Music Historical Performance Institute for the "Historical Performance: Theory, Practice and Interdisciplinarity" conference May 20 through May 22. The event is free and open to the public.
Forty-five presentations will offer the latest research on an array of topics covering the Middle Ages through the late 19th century. Sessions will emphasize topics such as improvisation (14th through 17th centuries), period aesthetics, dance, rhetoric, early instrumental and vocal techniques, and historical theater.
Evening concerts include Opera Nova, a group of Jacobs School students recently selected to perform at the Berkeley Early Music Festival this summer, and a performance by Nigel North, Jacobs professor of lute.
"For over half a century, the early-music movement has brought scholarship and performance together in a way that has created a major paradigm shift in the way global audiences listen to the music of centuries past; it has put us in closer touch with our musical roots," said Dana Marsh, Historical Performance Institute coordinator. "It couldn't have happened without this key fusion of research and performance."
John Butt, Gardiner Chair of Music at the University of Glasgow and director of the highly acclaimed Dunedin Consort, is the conference's keynote speaker. In addition to his acclaimed skills as an organist and conductor, he boasts an extensive discography and is a revered and prolific scholar of performance practice and musicology.
"Those of us who were present when the institute's founder, Thomas Binkley, hosted a conference for early-music program directors in 1994 marvel at how the field has grown and flourished since then, as the scope of topics on offer at our May gathering makes plain," said Wendy Gillespie, Jacobs professor of viola da gamba and Historical Performance Institute chair. "It is a pleasure to provide a venue in Bloomington for such a highly fertile exchange of ideas and perspectives."
For more information, please email hpi@indiana.edu with the subject line "HPI conference info" or read the program.
"Historical Performance: Theory, Practice and Interdisciplinarity" is supported by the Jacobs School of Music and the IU New Frontiers in the Arts and Humanities program.
Running parallel with the conference will be a gathering of scholars sponsored by the Society for Music Theory, hosted by Jacobs faculty member Kyle Adams, launching a new analysis group focused on early music. Learn more.
The weekend's combined events promise to make a significant contribution to the field of early music.