FOR IMMEDIATE RELEASE
March 16, 2016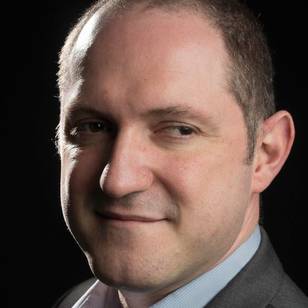 BLOOMINGTON, Ind. – The Indiana University Jacobs School of Music is pleased to announce the appointment of Frank Diaz as associate professor of music (music education), effective Aug. 1, 2016, pending approval of the Trustees of Indiana University.  
"The Music Education Department is thrilled to have Frank Diaz joining our faculty," said Katherine Strand, Music Education chair. "His innovative research on mindfulness in musical learning and peak musical responses, coupled with his experience as an instrumental musician, orchestral conductor and teacher educator, make him an ideal fit for our department."
Diaz was previously associate professor of music education at the University of Missouri-Kansas City Conservatory of Music and Dance.
He holds a B.M.E. and a Ph.D. in Music Education from Florida State University and an M.M. in Instrumental Conducting from the University of South Florida. Before his appointment at Missouri-Kansas City, Diaz held teaching positions at the University of Oregon and at school districts in New Jersey, Pennsylvania and Florida. He is former music director and conductor of the Corvallis Youth Symphony in Corvallis, Ore. Ensembles under his direction have performed at the Midwest Band and Orchestra Clinic, Music Educators National Conference and various conferences and honor festivals throughout the United States.
Diaz maintains an active schedule as a performer, conductor, adjudicator and clinician, and appears regularly as a guest speaker for arts organizations, educational institutions and civic groups across the country. He also presents regularly at international, national and regional conferences, and has articles published in prominent peer-reviewed journals, including Psychology of Music, Journal of Research in Music Education, Journal of Music Teacher Education, Update: Applications of Research in Music Education, Contributions to Music Education, Journal of Band Research and Missouri Journal of Research in Music Education. His research interests include mindfulness in arts education, teacher and musician wellness, flow experiences and the role of cognitive load in music teaching, learning and performance.
Diaz has served as vice-president of the Oregon Music Educators Association, chair of the Affective Response Special Research Interest Group and coordinator of the Music Learning, Perception and Cognition focus group at the University of Oregon's Institute of Cognitive and Decision Sciences. He has also served on the editorial board of the Oregon Music Educator and as a guest reviewer for the Journal of Research in Music Education, Psychology of Music, Mindfulness and Psychomusicology: Music, Mind and Brain.