FOR IMMEDIATE RELEASE 
April 16, 2015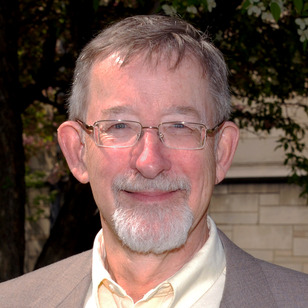 BLOOMINGTON, Ind. – The Indiana University Jacobs School of Music community mourns the death of faculty composer David Ward-Steinman, who had been an adjunct professor in both composition and music in general studies since 2004. He was also an active pianist, performer and improviser.
Ward-Steinman, 78, was born on November 6, 1936, in Alexandria, La., and died on April 14, 2015, in Bloomington.
Most recently, he taught courses in the Jacobs Music in General Studies Program. The unique breadth of his knowledge and expertise allowed him to offer courses that only he could teach. His courses covered the topics of interrelationships among the arts of various cultures as well as the art musics of Asia and Africa.
Before arriving in Bloomington, Ward-Steinman was distinguished professor emeritus and composer-in-residence at San Diego State University, where he directed the Comprehensive Musicianship Program and the New Music Ensemble. He also served as a frequent curriculum consultant for comprehensive musicianship programs on numerous campuses.
He received many national and state awards for his compositions and teaching, including the Bearns Prize from Columbia University, Dohnanyi Citation and Outstanding Alumnus of the Year awards from Florida State University and Outstanding Professor Award from the Trustees of the California State Universities and Colleges. He was a White House reception honoree in 1966 along with Dizzy Gillespie and Edie Adams.
From 1970 to 1972, he was the Ford Foundation composer-in-residence for the Tampa Bay area of Florida. In 1986, he was composer-in-residence at the Brevard Music Center in North Carolina, and in 1989-90, he was senior Fulbright Scholar to Australia. He returned to Melbourne, Australia, to serve as external curriculum consultant for Monash University in 2013. During the summer of 1982, he gave concerts and lectures in Indonesia under the sponsorship of the U.S. State Department's International Communications Agency and served as artist-in-residence and faculty consultant for the University of North Sumatra in Medan.
In 2009, Ward-Steinman was listed among "100 Distinguished Graduates" of Florida State University by Florida State's Alumni Association on the occasion of the centennial celebration of the university.
His major commissions include those from the Chicago Symphony Orchestra, Joffrey Ballet (New York), San Diego Ballet, California Ballet, Music Teachers National Association, National Association of College Wind and Percussion Instructors, American Harp Society (San Diego), Camarada Chamber Music Ensemble, San Diego Symphony and the Singapore Philharmonic Winds.
Some of Ward-Steinman's other orchestral works have been performed by the Japan Philharmonic, New Orleans Philharmonic, Seattle Symphony, City of London Sinfonia, Moravian Philharmonic Orchestra, Brevard Festival Orchestra, Idyllwild Festival Orchestra, San Diego Symphony (numerous works), San Diego Chamber Orchestra, Philadelphia Virtuosi Chamber Orchestra, IU New Music Ensemble and many others. Gregory Peck and Vincent Price have appeared as narrator in four different performances of Ward-Steinman's oratorio "The Song of Moses," which was the subject of a doctoral dissertation by Bard-Alan Finlan at the University of Southern California (2010).
Ward-Steinman earned degrees from Florida State University (B.M. cum laude) and the University of Illinois (M.M. and D.M.A.). He was a post-doctoral fellow at Princeton University and a composer at Pierre Boulez's IRCAM Summer Academy in Paris. His teachers included his mother, Daisy Ward-Steinman (piano and theory), John Venettozzi (piano), Edward Kilenyi (piano, Florida State University) and composers Darius Milhaud (Aspen), Milton Babbitt and Aaron Copland (Tanglewood), Nadia Boulanger (Paris) and Burrill Philips (Illinois).
He is the author of "Toward a Comparative Structural Theory of the Arts" (San Diego State University Press, 1989), co-author of "Comparative Anthology of Musical Forms" (2vv.), author of a chapter on jazz legend David Baker's compositions in "David Baker—A Legacy in Music," ed. Monika Herzig (IU Press, 2011) and author of numerous articles in various journals. He was also an avid airplane pilot.
Ward-Steinman is survived by his wife, Patrice Madura Ward-Steinman, Jacobs professor of music education, two children and three grandchildren.
The funeral service will be held at 1 p.m. on Saturday, April 18, at First United Methodist Church, 219 E. Fourth St., Bloomington. Visitation will be held from 3 p.m. to 7 p.m. on Friday, April 17, at Allen Funeral Home, 4155 S. Old State Road 37, Bloomington.