FOR IMMEDIATE RELEASE
Nov. 7, 2014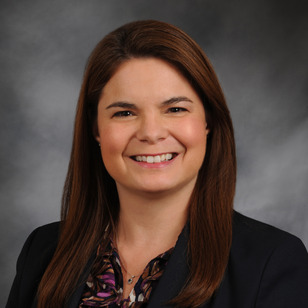 BLOOMINGTON, Ind. – The Indiana University Jacobs School of Music is pleased to announce the appointment of Dana Navarro as director of marketing and publicity, effective Nov. 10.
Navarro comes to the Jacobs School of Music with more than 14 years of marketing and public relations experience spanning both higher education institutions and classical music organizations. Her background includes media relations, publications, web communications, branding, social media, executive communications, issues management, emergency communications, community relations and patron services.
"We are excited to welcome Dana to the Jacobs School team," said Dean Gwyn Richards. "Her experience in higher education and non-profit arts organizations, coupled with her passion for and participation in music, makes her the perfect match with our aspirations for marketing, publicity, communications and emerging media."
Most recently, Navarro was at Northeastern Illinois University in Chicago, where she served for more than seven years in various communications and outreach roles, including acting chief communications officer, director of public relations, assistant director of public relations and public information specialist. Prior to Northeastern, she held marketing and public relations positions at Music of the Baroque and the University of Chicago.
"Jacobs is one of the finest music schools in the world," said Eric Bruder, IU chief marketing officer. "Dana's passion is compelling and her experience relevant. She is a good strategic thinker and understands higher education. We believe she will do a great job in marketing the Jacobs tradition of excellence for many years to come." 
An Indiana native, Navarro earned a bachelor's degree in journalism from the Pulliam School of Journalism at Franklin College and a master's degree in higher education administration from Northeastern Illinois University. She also studied music at both Franklin College and Northeastern, and performed with several choral ensembles in Chicago and Northwest Indiana.
"It is an honor and a privilege to lead the marketing efforts for the Indiana University Jacobs School of Music," said Navarro. "There truly is no place in the world that has the legacy of music scholarship, performance, teaching and learning as does this school. Jacobs carries a special responsibility of making the world a more beautiful and expressive place through music, and I look forward to further enhancing the awareness and reputation of our talented faculty, students and programming."