FOR IMMEDIATE RELEASE
April 28, 2014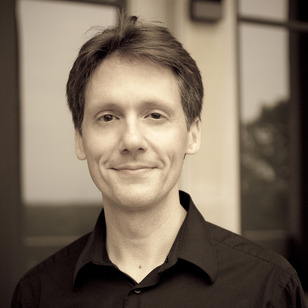 BLOOMINGTON, Ind. – The Indiana University Jacobs School of Music is pleased to announce the appointment of historical performance specialist Dana Marsh as visiting associate professor of music (early music) in its Early Music Institute, effective Aug. 1, 2014. 
Marsh's responsibilities will include overseeing the institute's strategic development and a revision of its curricular structure. He will also be directing major ensemble performances, coaching chamber music and teaching voice as well as courses in performance practice and early notation.
He will succeed retiring Early Music Institute director Paul Elliott as editor of the institute's publication series through Indiana University Press.
"We are excited to have Dr. Marsh join the faculty to begin the work of charting a new future for early music at the Jacobs School," said Dean Gwyn Richards.
"Dana's unique skill set is precisely aligned with our department's vision to transform the EMI into a truly global powerhouse of historically informed performance and research of the highest caliber; and not just in early music, but across a multitude of other academic and performance disciplines," said Wendy Gillespie, incoming chair of Early Music. "The large, public university, with its many resources and connections, is possibly the only institution where this great cultural enterprise may be carried on. Indiana University—as EMI founder Thomas Binkley always believed—will surely prove to be the ideal place for our bold new vision to be fully realized."
"What excites me most about this post is being situated in the perfect environment to combine original research with historical performance in new ways," Marsh said. "The Early Music Institute has unanimously adopted a new vision, which places an innovative interdisciplinary strategy at the heart of our future projects and activities. I am delighted and humbled to be called to assist in the progress of this work, which will reach across the arts, humanities and social sciences."
About Marsh
Acclaimed by the Los Angeles Times as "an energetic and persuasive conductor" and by the New York Times as "a powerful and expressive countertenor," Marsh has built a multi-faceted career as a historical performance specialist, conductor, singer, organist and academic.
His early training came as a boy chorister at St. Thomas Choir School in New York and at Salisbury Cathedral in England. He received his undergraduate degree from the Eastman School of Music, with master's and doctoral degrees in historical musicology coming from the University of Oxford.
Marsh has taught early-music history at Oxford and Cambridge universities and has published original research and review articles through the scholarly presses of both institutions.
He was assistant director of music at Girton College Cambridge and has been canon director of music at Christ Church Cathedral, Indianapolis, since 2010.
As a conductor, Marsh has entered into fruitful collaborations with the London Mozart Players, Magnificat (U.K.), Ensemble Charivari Agréable, the Band of Instruments, the Choir of St. Thomas Fifth Avenue, the Musica Angelica Baroque Orchestra, the Indianapolis Baroque Orchestra and the IU-EMI Baroque Orchestra.
He has worked as a vocal soloist and consort singer in the U.S. and the U.K. (1992-2008), performing with the American Bach Soloists, Concert Royal, the New York Collegium (under Gustav Leonhardt), the Seattle Baroque Orchestra, Musica Angelica Baroque Orchestra and the Academy of Ancient Music. He founded the early-music ensemble Musica Humana Oxford—which toured the U.S. to critical praise—while living in the U.K.
While completing his doctoral research, Marsh sang regularly with the Choir of New College Oxford under Edward Higginbottom and with that ensemble, participated in numerous collaborations with the Academy of Ancient Music, the Orchestra of the Age of Enlightenment and the European Union Baroque Orchestra; additionally, recording 15 discs, one of which won the Gramophone Award for Early Music in 2008.
A specialist in the training of young voices, Marsh has prepared ensembles for concert and recording engagements with the Los Angeles Philharmonic under Esa-Pekka Salonen and Antonio Pappano.
He has recorded variously for Sony, Universal, Avie, Decca, Erato, Koch International Classics, Signum and Public Radio International.