FOR IMMEDIATE RELEASE
Oct. 15, 2013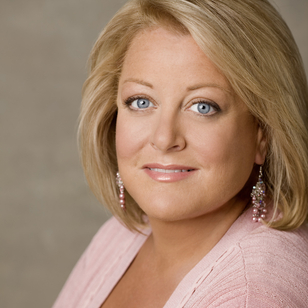 BLOOMINGTON, Ind. – The Indiana University Jacobs School of Music welcomes world-renowned soprano Deborah Voigt, who will give a master class at 2 p.m. on Sunday, Oct. 20, in the Musical Arts Center as part of the "Five Friends Master Class Series."
The series in honor of the lives of five talented Jacobs School students – Chris Carducci, Garth Eppley, Georgina Joshi, Zachary Novak and Robert Samels – was established last year with a gift of $1 million from the Georgina Joshi Foundation Inc.
Jacobs professor and pianist Kevin Murphy will accompany the student singers during this free public event honoring Joshi.
This annual series of lectures, master classes and residencies by a number of the world's leading musicians and teachers focuses on areas of interest most relevant to the lives of the five friends – voice performance, choral conducting, early music, music theory, composition and opera.
The Georgina Joshi Foundation was established in 2007 as the vision of Georgina Joshi's mother, Louise Addicott-Joshi, to provide educational and career development opportunities for young musicians and to encourage and support public performance of music.
The gift to the school establishes a permanent way for the world to learn about each of the five friends, their musical talents and passions, and to encourage the development of similar talents and passions in current and future music students.
The establishment of this endowment by the families is administered by the IU Foundation.
About Deborah Voigt
A Chicago native raised in southern California, Voigt is increasingly recognized as one of the world's most versatile singers.
A leading dramatic soprano internationally revered for her performances in the operas of Wagner and Richard Strauss, she has also portrayed some of the heroines of Italian opera to great acclaim.
An active recitalist and performer of Broadway standards and popular songs, Voigt has an extensive discography and has given many enthusiastically received master classes.
She appears regularly as both performer and host on the Met's "Live in HD" series, which is transmitted live to movie theaters across the United States and overseas.
Voigt has been honored in the media with a CBS "60 Minutes" profile, features in People and Vanity Fair magazines, spotlights in More and O–The Oprah Magazine, and appearances on "Good Morning America," CNN, and the nationwide telecast of the Macy's Thanksgiving Day Parade and July 4 fireworks celebration.