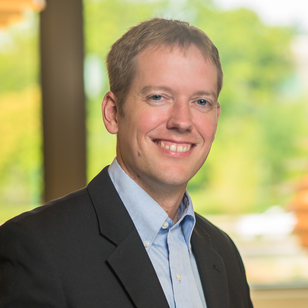 View full resolution
Phone:

812-855-8700

Email:

fischerp@indiana.edu
Department:

Organ
Music Addition, MA395

Education
B.A. in Music, Gustavus Adolphus College, St. Peter, Minn., 1997
Biography
Patrick J. Fischer is academic specialist and organ curator at the Indiana University Jacobs School of Music.
An accomplished organist and church musician, he earned a Bachelor of Arts in Organ and Church Music degree, summa cum laude, from Gustavus Adolphus College in St. Peter, Minn. He won the American Guild of Organists Twin Cities Undergraduate Organ Competition in 1995. His teachers include David Fienen and Gregory Peterson.
Fischer's career in organ building began with Charles Hendrickson and Co. in 1997. He was an organ builder and reed voicer with C. B. Fisk, Inc., from 1999 to 2006, where he participated in the installation and voicing of Fisk's magnum opus at Lausanne Cathedral in Lausanne, Switzerland, the first American organ in a European cathedral. His passion for the Germanic tradition in organ building led him to work with Richards, Fowkes & Co. of Ooltewah, Tenn., in 2006. The firm's celebrated project at St. George's Church, Hanover Square in London, England, is the first American organ in a London church.
Fischer's work as a reed voicer can be heard throughout the United States in churches, colleges, and universities. He has been a presenter for the American Guild of Organists Pipe Organ Encounters and for the American Institute of Organ Builders.